LIFE Educare
If you are going to do something, do it right the first time.
LIFE Educare is one of India's leading consulting groups, when it comes to projects related to EDUCATION. The people behind LIFE Educare have worked across geographies bringing together a rich mix of experience and an indepth understanding of varied job functions and industries. The set-up believes in bringing up a new approach and professionalism to the space of education consulting.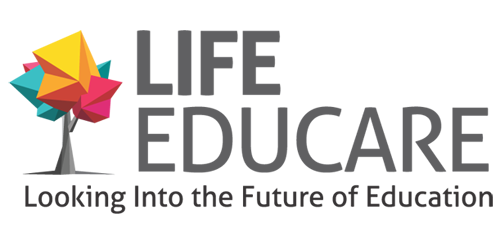 The dynamic set-up has a rich experience of setting up more than 38 schools in India and 2 schools overseas in Abu Dhabi, and today it has an ongoing relationship with more than 50 schools across India and abroad. The consulting group specialises in school management, CBSE/ICSE/IB Board Affiliations, Educational Institute's Turnkey Project Consulting, Franchise Development and Management, Branding/ Marketing of Educational Institutes, and Education Sector Recruitments. LIFE Educare's mission is to become one of the foremost names in the consulting space in the world, bringing together, the innovative techniques in Pedagogy and Management from across the world, to its clients.